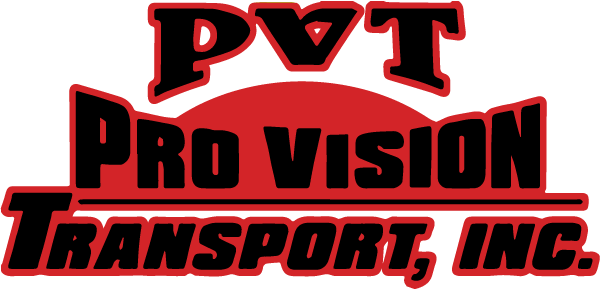 Apply for Employment with PVT
Pro Vision Transport
APPLICATION
Applicant: please read and accept the following, prior to submitting this application for qualification.
(A) The information you provide in this application, including but not limited to the information required by 49 CFR 391.21(b)(10)(11) below may be used, and your previous employers(s) will be contacted, for the purpose of investigating your safety performance history as required by 49 CFR 391.23(d)(e) and 49 CFR 40.25 (re: drug and alcohol information).
(B) The prospective motor carrier, Pro Vision Transport, Inc., hereby notifies you that you have the following rights regarding the investigative information that will be provided to us pursuant to 49 CFR 391.23(d)(e):
(1) The right to review information provide to us by previous employers/motor carriers;
(2) The right to have errors in the information provided to us by the previous employer/motor carrier and for that previous employer/motor carrier to re-send the corrected information to Pro Vision Transport, Inc.;
(3) The right to have a rebuttal statement attached to the alleged erroneous information, if the previous employer/motor carrier and you cannot agree to the accuracy of the information.
(C) EQUAL OPPORTUNITY EMPLOYER: In compliance with Federal and State equal employment opportunity laws, qualified applicants are considered for all positions without regard to race, color, religion, sex, national origin, age, disability, and in Michigan, height, weight, and marital status.
(D) I understand that if I have a protected handicap that effects my ability to perform the position, I may ask Pro Vision Transport, Inc. to attempt to make accommodation as required by law. I must make my request in writing to Pro Vision Transport, Inc. as soon as possible and no later than 182 days after the date I know or reasonably should know that accommodation is needed.
Want to know more about PVT?
Your carrier may be the last image your customer sees before receiving your product; PVT will help you make a positive, lasting impression by providing courteous services and a professional appearance.
Pro Vision Transport
6205 Blue Star Hwy.
Saugatuck, MI
49453